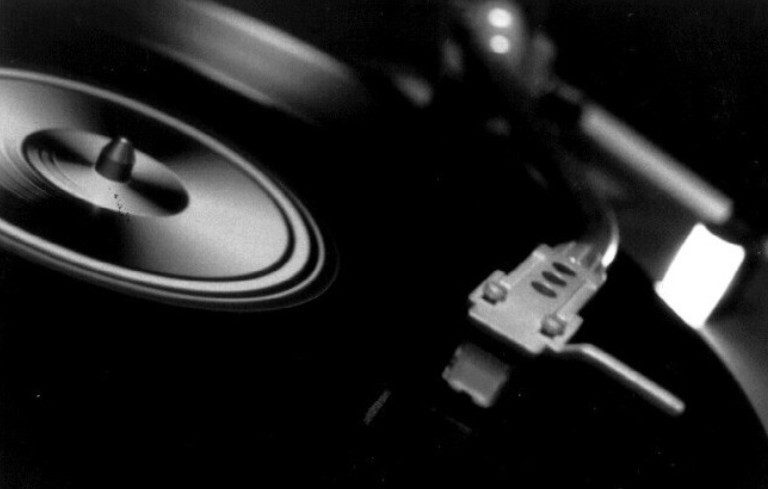 Quick history lesson...
Once upon a time, bands used to release recorded music in physical format on vinyls, which were an analogue sound storage medium consisting of a flat disc with an inscribed modulated spiral groove starting near the periphery and ending near the center of the disc.
And in the 1950s, when a band wished to promote singles off of their upcoming LP, they would release 7 inch vinyls which had two sides, an A-side and a B-side. The A-side would be the potential "hit" single, the one they hoped to get played on the radio. The B-side would contain a song that usually never appeared on the album. A bonus track, if you will. And, occasionally, the B-side would end up outshining the best songs that made the album's final cut (i.e. U2's "The Sweetest Thing" started as a B-side to "Where The Streets Have No Name").
Some tend to look at b-sides as album throwaways, but I sort of feel like they can be a real window into a band's true worth and I'm gonna do my damnedest to bring the bygone beauty of the b-sides back to the masses.
BLOC PARTY
For those of you slightly let down by the direction that Bloc Party took on their new album (I, personally, am not one of them), this AWINTC b-side will bring you back to the old Bloc days.
DOWNLOAD:
Bloc Party - Once and Future King
OKKERVIL RIVER
Okkervil River released one of the best albums of 2007 and somehow this standout track didn't make the cut. Not much to say about the song. I guess just wait till the horns come in and if you don't feel anything, well then I guess you're a robot.
DOWNLOAD:
Okkervil River - (Shannon Wilsey) On The Starry Stairs
WEEZER
This Weezer b-side appeared on the Mallrats soundtrack. Reminiscent of the Blue Album era of Weezer, and a great pop tune in general.
DOWNLOAD:
Weezer - Suzanne